How to integrate a marketplace into an omnichannel B2B customer experience
This blog is an extract from a larger in-depth guide, in collaboration with TM Forum, entitled "How to build a successful digital marketplace". You can download and read the full guide for free by clicking this link.
-----
Marketplaces offer a wealth of opportunities for telecommunications carriers to enrich their core offerings and add value for their business customers. However, simply rushing to set up a marketplace as a separate silo without consolidating it into your overall sales strategy won't yield the full potential for revenue growth.
Your marketplace strategy needs to consider multiple aspects of integration and how this new interaction point will deliver the high-quality, omnichannel experience required to increase customer loyalty. A critical part of the design of your customer buyer journey, is the CPQ engine that will enrich the customer experience within the marketplace and link it smoothly with other channels.
Three critical success factors for your marketplace are enabled by your CPQ solution:
Visibility and personalization
Product compatibility and bundling
Reliability and delivery experience
Visibility and personalization
A major selling point of a marketplace is that it enables carriers to generate greater loyalty from their customers. It allows customers to self-serve repeatedly and avoid going through a tedious procurement exercise each time they need to provision new technology or solutions.
Recreating direct connections between each of these buyers, across all sales channels, for your full portfolio of owned and third-party services, would inevitably create inconsistencies and become difficult to maintain and update.
Ideally, you want to be able to personalize your marketplace so that it surfaces different product sets for different users based on their personal needs. A CPQ will simplify the underlying complexity of presenting the right product groups to the right customer and allow you create new rules to meet the needs of new segments as your portfolio expands.
Providing your sales and technical staff with full visibility of how their accounts are interacting on the marketplace will enable them to develop targeted sales strategies that leverage these new insights. Equally, it is vital a single CPQ affords sales teams access to the same 360° view of all products and services, so that they are able to engage appropriately whenever enterprise customers reach out to them directly.
Product compatibility and bundling
Scaling your marketplace to include hundreds of third-party products alongside your own is a major obstacle for many telecommunications carriers. As numbers increase, it's a challenge for those without a robust CPQ to stay in control of personalizing the portfolio to different buyer groups, while imposing internal logic on the product sets to prevent mismatches and clashes. This is especially difficult when customers are purchasing bundles that include products from multiple unrelated suppliers.
So although a classic marketplace can boast a wide and impressive array of products and services, if product rules have not been pre-configured, purchasing a clutch of products and services may yield unforeseen incompatibilities: for example, sending a customer Samsung earbuds with an Apple Watch.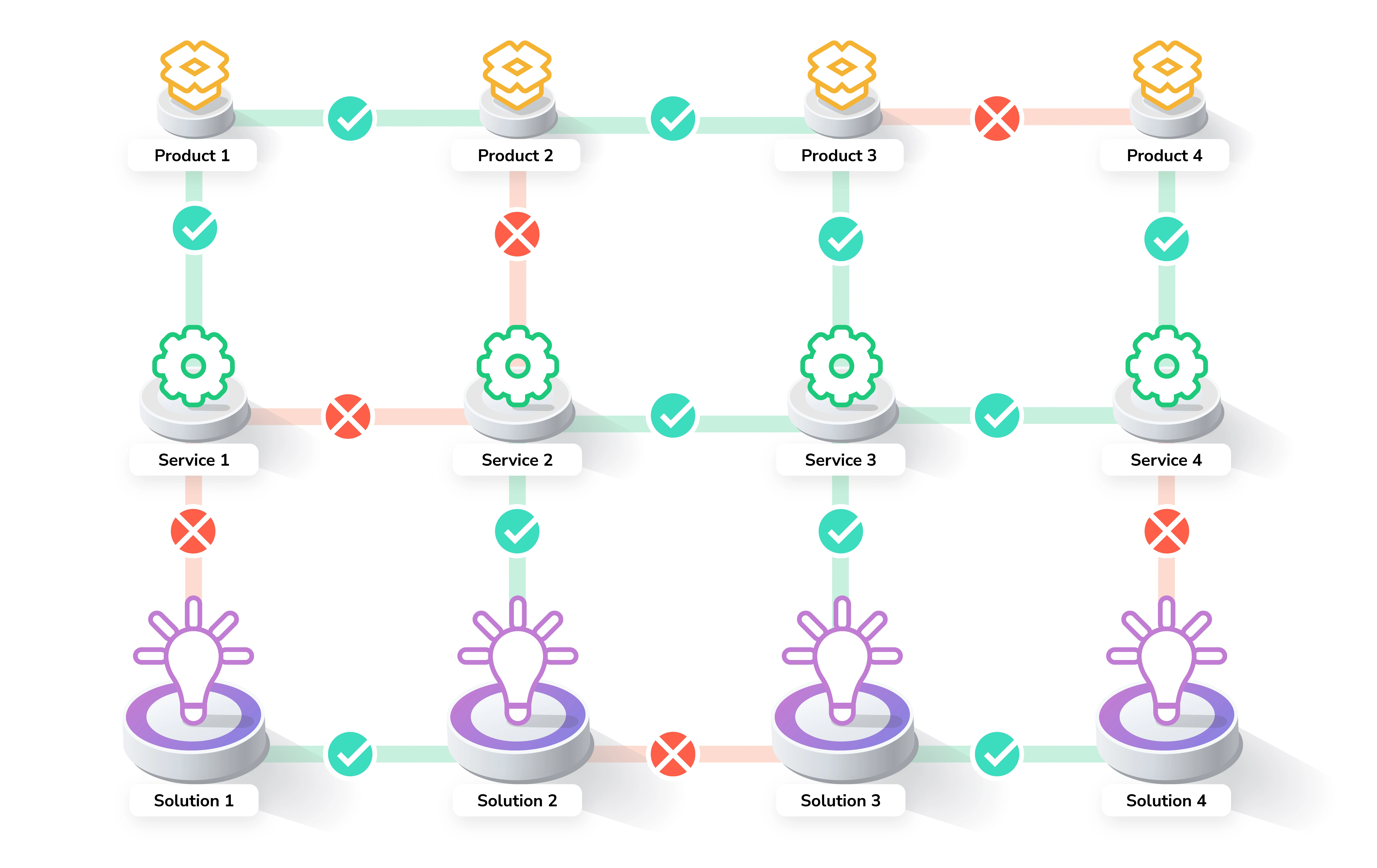 To avoid compatibility issues that would then lead to a poor customer experience, you need to ensure the marketplace provides complementary products and excludes those that are incompatible when configuring a solution for your customer.
Manual coding to set compatibility rules is not only highly prone to mistakes, but is also too slow to keep up with the innovation ambitions of most carriers. Onboarding new products into the marketplace needs to be flexible and fast. Your CPQ should provide you with the tools to set this logic and update it easily for all new offerings so that you can be confident your customers choose only the best, compatible options to meet their needs.
Reliability and delivery experience
With a CPQ at the center of operations, you can thread orders from your marketplace through to all other applications and functions along the delivery cycle. If you have customers buying complex solutions and bundles, your CPQ will allow you to coordinate even the more complex, multi-staged deliveries successfully.
For example, imagine you are fulfilling an order for an internet service over SD-WAN with additional security, coupled with hosted security that includes anti-virus and malware.
Although these complementary software applications may be readily available, they should not be delivered before the internet itself is actually active and running, which may take upwards of a couple of months.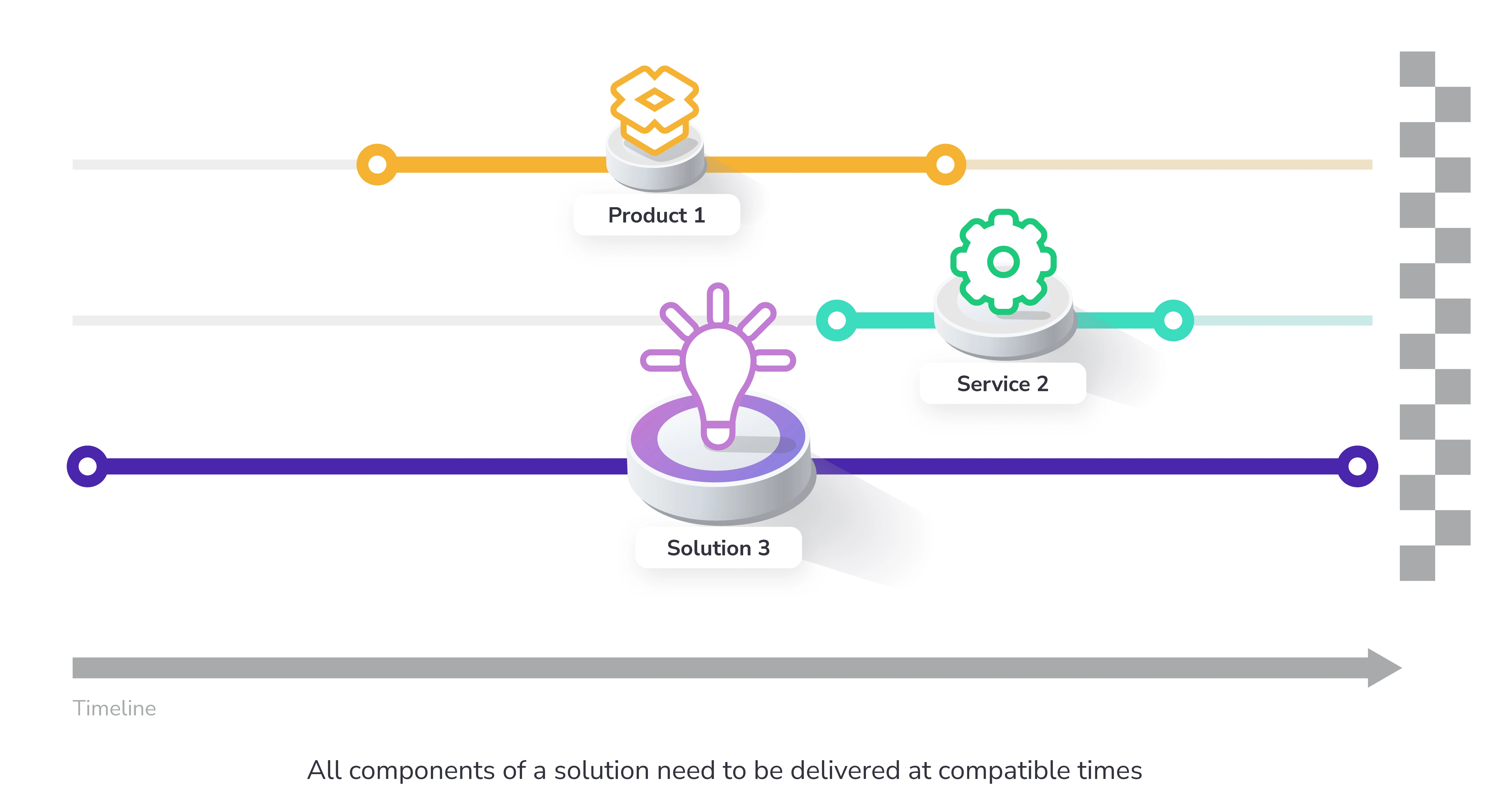 It will produce a poor customer experience if you activate all the paid security services before the internet is even working. Adding insult to injury by billing before the services are live will trigger extra work for finance to credit the customer back for payments taken too early, and cause unnecessary upset with your customer.
The optimal solution is to deliver the internet connection, allow the customer to test and approve it, and only then activate all the other services. The logic behind this sequential ordering and billing can be efficiently driven by the CPQ.
Marketplaces need robust CPQ
Marketplaces promise to be a powerful avenue towards revenue growth for CSPs, as well as allowing them to broaden the scope of their relevance in the modern digital landscape.
In order to capitalize on this trend, CSPs need to keep the overall customer experience at the forefront of their operational marketplace strategies. A CPQ platform will play a critical role in enabling your vision. Select a CPQ platform that can handle the complexity of managing a large, fast evolving portfolio and help guide your customers through a smooth buying journey. Ensure your CPQ has the capacity to scale and integrate easily with your delivery systems, so that your customers are confident about increasing their use of your most cost-effective channel.