Organizations and their sales personnel are often held back by legacy architecture with disconnected data and systems that force them to undertake tedious, repetitive, mundane manual tasks that consume their day and hinder their productivity. As a result, customers are no longer satisfied with the speed at which they receive quotes, having a negative push on profitability.
If this describes your team, perhaps it's time to start thinking about a Configure Price Quote (CPQ) solution that can streamline your end-to-end sales processes, and deliver sales transformations.
Unsure whether CPQ is right for your business? Here are 9 common signs you need a CPQ solution:
1. Inaccurate quotes
It's very easy for businesses to drown in complexities and information overload. Employees can be overwhelmed with the amount they need to digest, leading to errors and inaccurate quotes that derail deals.
In this climate, organizations need to know that their orders, pricing quotes and delivery are 100% accurate. Quotes littered with errors and inaccuracies slow down the sales cycle, undermining your credibility, and not only lowers NPS but ultimately makes you difficult to work with.
2. Slow sales cycle
Speed is the currency of the digital economy. Businesses have to be able to execute their processes both reliably, and at speed. Blame Amazon; they set the bar that high, and now consumers expect nothing less than lightning-fast service.
With 52% of consumers willing to pay more for a speedy and efficient customer experience, businesses need to look at their processes and streamline their sales cycle to meet demands.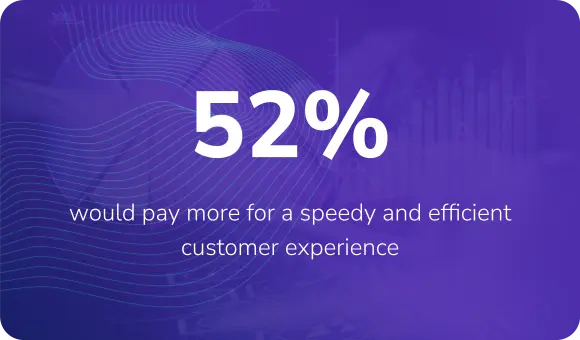 3. Reliance on spreadsheets and legacy systems
If your tech stack is getting too old, you might find your employees are having to pull their quotes from disparate spreadsheets and manually track orders, while using outdated tools to configure products, calculate price and generate quotes. This incurs easily avoidable costs, meaning that you are essentially leaving money on the table with every deal.
The risk of making mistakes, wasting time and limiting the ability to scale is only made worse with outdated software. CPQ offers an easier and more efficient way to configure products, calculate prices and generate quotes.
4. Heavily discounted deals
When sales reps are putting a quote together, it's likely they will apply some discounting to negotiate and close the deal. But heavy discounting to close deals will cost you long term.
CPQ keeps your discounts in check and uses automation to discount customers, partners and distributors accurately and efficiently.
5. Reps not spending their time selling
Too many manual tasks can inundate a sales team, reducing the time they have to actually sell. Surveys have found that sales reps can spend as little as spend 34% of their time selling, with exhaustive and unproductive tasks consuming 66% of their day.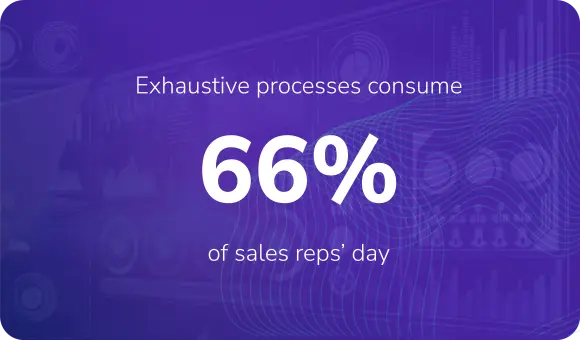 Organizing and relying on data on spreadsheets and the lack of real-time data on spreadsheets makes it difficult for companies to track and manage their processes. With CPQ, sales reps are able to spend more time on value-enhancing activities.
6. A growing product catalog with inconsistent pricing
If your product portfolio is bursting at the seams or you offer subscriptions, it's difficult to manage pricing and renewals effectively. On top of this is the difficulty in keeping track of external factors that influence the prices you should charge.
With a centralized automated system, all the relevant information you need is in one place to assign the correct pricing to each customer, completing the renewal process fast and easy.
7. Lackluster customer experiences
89% of consumers will switch to a competitor if they don't receive the customer experience they expect. The modern consumer cares about personalization, convenience and quality of service from the people they do business with.
Outdated systems, inefficient quoting processes and slow sales cycles all negatively affect customer satisfaction. With a CPQ solution, businesses can revitalize their customer experience, providing speed, personalization and accuracy.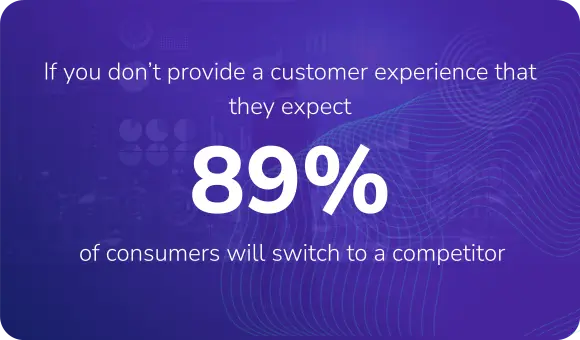 8. Poor visibility of customer and commercial data
Easy access to accurate data is essential to any business. Without it, you can't make the most of opportunities in the present, or intelligently forecast for the future.
When integrated with your Customer Relationship Management (CRM) software, CPQ gives you all your customer and product information in one place, accessible and visible.
9. You still use face-to-face approvals
Prone to errors and time consuming, face-to-face approvals are inconvenient and problematic. Having someone to look at sales quotes to verify the accuracy is not sustainable. With the use of automation, approval processes become more efficient and convenient.
So does CPQ fit the bill for your business?
If you're struggling with any of the problems mentioned above, you're also missing out on revenue and profit.
With the right CPQ solution, businesses will experience improvements in sales cycles, sales' teams will be relieved from tedious tasks, and customers will be satisfied with their experience.